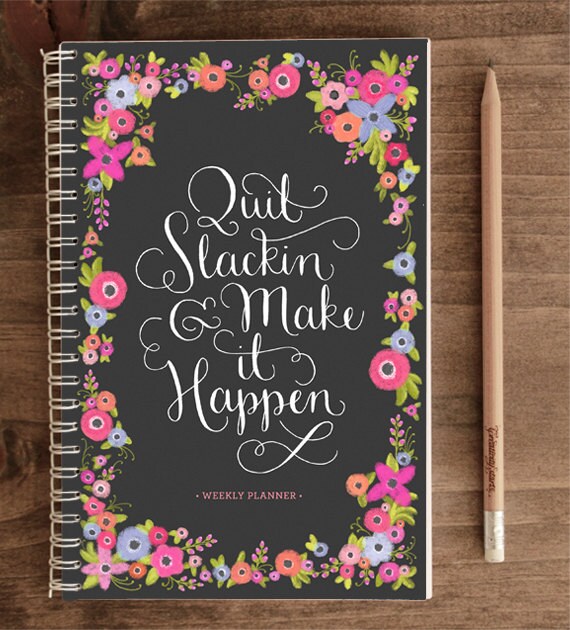 It's literally my favorite time of the year. I'm starting to feel the back to school bug getting to me, and call me what you will, but getting a new planner every year is easily one of the highlights of my year. I went on the hunt for
the planner to the left
, but was semi-disappointed at it's contents. Points for an awesome cover though! And for my sassier friends out there, there's
this cover
too. If it didn't scream "unprofessional" I'd be all over it.
Anyway, I've been spending the past month looking up planners to get for the upcoming school year (senior year!). But now I also have to consider a planner that can carry me into the real world post graduation. Talk about a struggle! I've narrowed my choices down to five
amazing
planners. The hard part is going to be picking one!
When life's a mess, make a plan.
I've given two of these planners a try already. The
Kate Spade
and
Lilly Pulitzer
agendas took me through freshman, sophomore, and junior year of college. But for senior year I'm seriously considering investing in a
Whitney English Day Designer
to take me through the following year. I'm religious when it comes to my planner. I mean, last year I spent the majority of my classes properly color coding it. And yes, it was completely necessary for my sanity. Whitney English's planner has
so much to offer
so don't be surprised if come August 25th I'm pulling it out of my bag for my first day of classes!
Which one is your favorite? If you have any other recommendations for planners, let me know in the comments! Anything helps!
xoxo