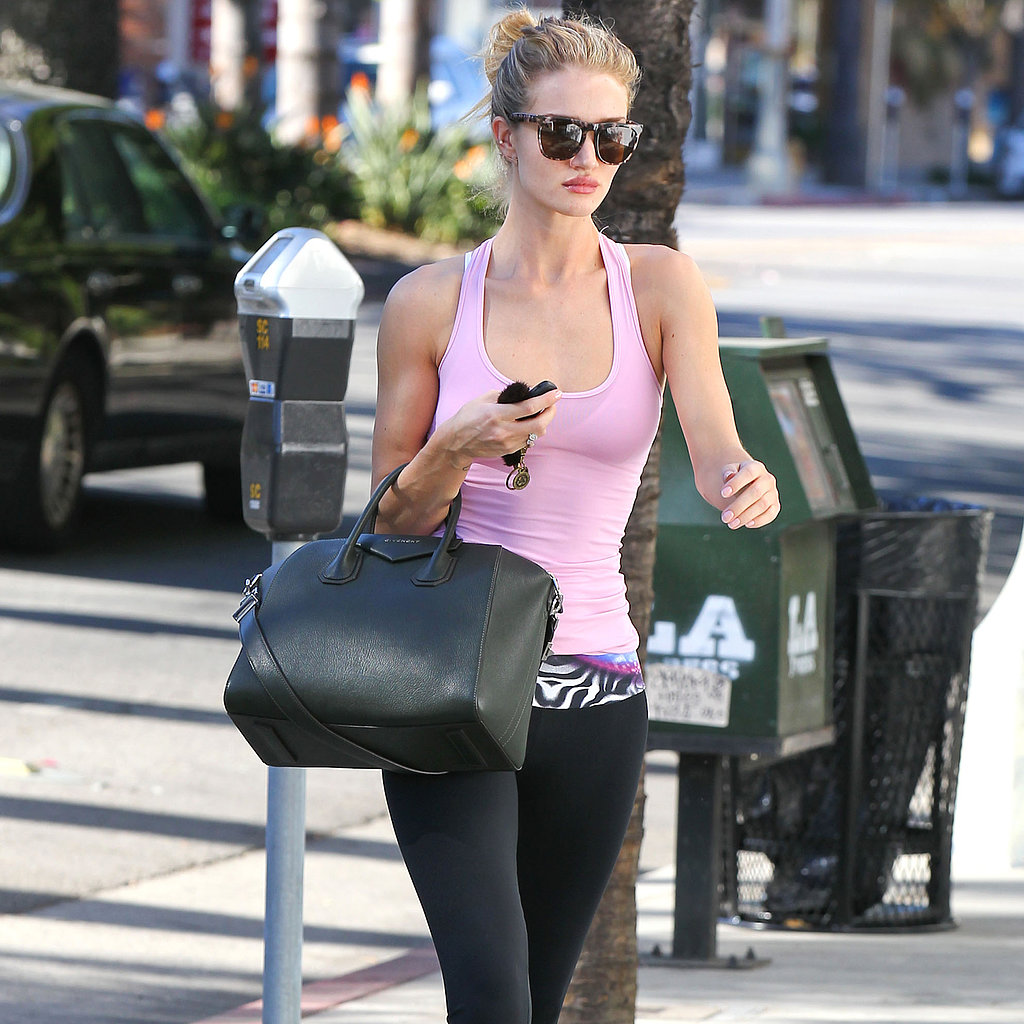 For those of you who aren't aware, it's
National Women's Health Week
! I could bore you with all the little details of what you can do to lead a happier and healthier life, but I've already talked your ear off about that stuff in
this post
and
this post
. So today's about fitsperation (read: fit-inspiration). I'm definitely one of those girls who color-coordinates her working-out outfits. Judge me, but when I'm wearing a cute work-out outfit, I feel far less intimidated by looking like a sweaty mess in front of the multiple attractive men who attend my gym.
Note: I also happen to work at said gym a few times a week, so I see these guys on the reg. I don't want them to think I'm some sloppy mess, especially since a fair amount of successful relationships have been known to start at the gym.
Moving on though, I don't think any of us are strangers to the tabloids that have the pictures of celebrities leaving the gym. "Stars! They're Just like Us!" Well,
yes,
except for they look perfect leaving the gym. Point made. They are
not
just like us. But regardless, I still like to look at the pictures, and like I like to admire celebs' everyday and glammed-up attire, I also enjoy looking over their workout clothes.
People
magazine gets me. Anyway, check out two of my favorite celeb workout looks below!
I work out, and still look perfect.
(#lifeofaceleb)
Shay Mitchell, actress
Hard Tail Activewear Jackets
·
Margarita Activewear Activewear Jackets
·
Nike Sport Tops
Ashley Tisdale, actress
Shop the look
I buy all my workout clothes at Old Navy, believe it or not! Except for my sneakers, there's a 99% chance my entire outfit is from there. My theory is they're basically the same as Gap's activewear, except for much more fairly priced.
My picks